Halloween seems to be becoming bigger and bigger every year in Australia! If trick or treating isn't your thing, don't worry! There are lots of easy ways for children of all ages to join in and have some fun…
Share some spooky stories…
Room on the Broom – By Julia Donaldson and Axel Scheffler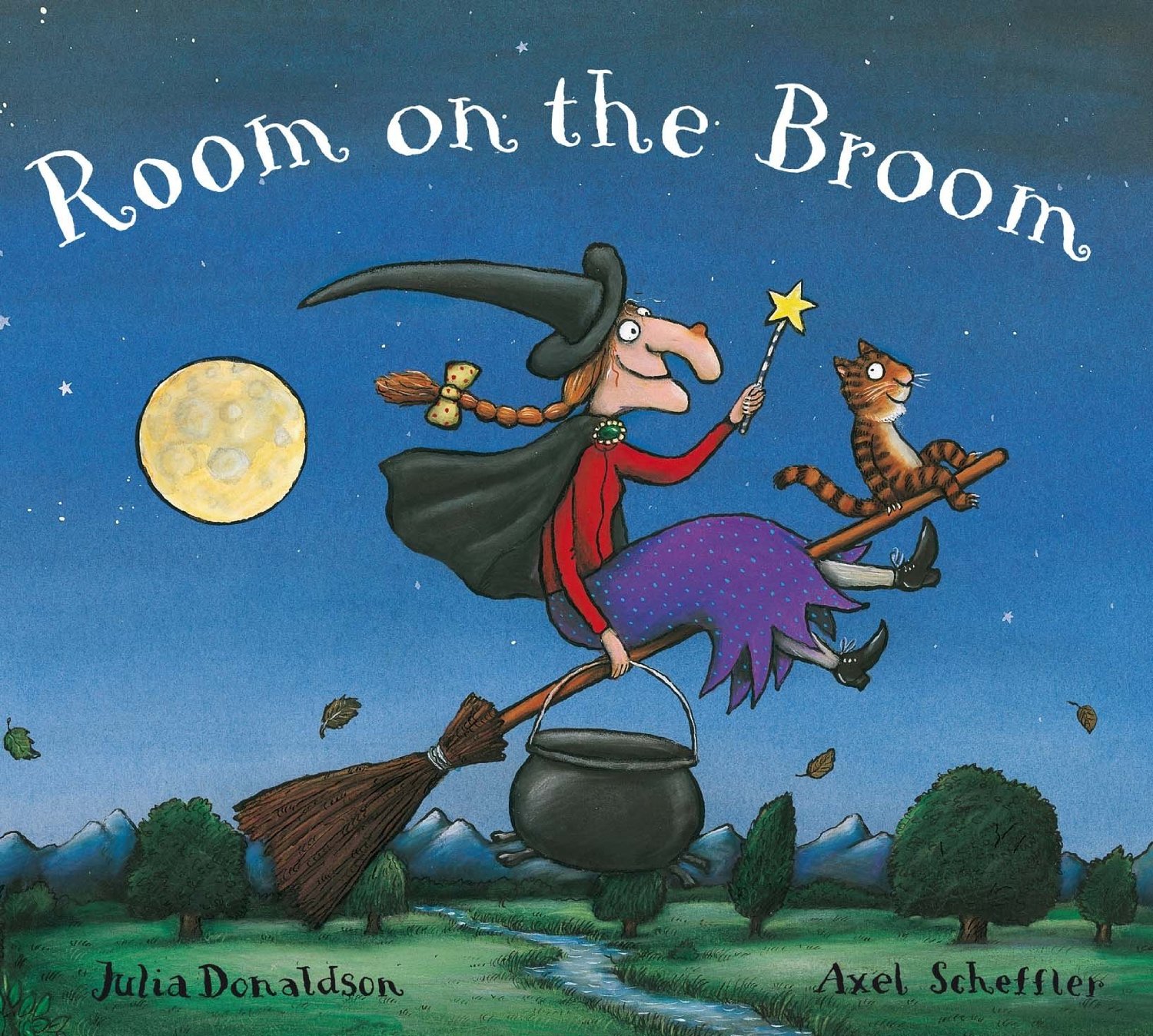 This is a favourite in our house! It is a wonderful story about a witch and her cat who fly happily over forests, rivers and mountains on their broomstick until a stormy wind blows away the witch's hat, bow and wand. They are retrieved by a dog, a bird and a frog, and each animal asks for a ride on the broom. They climb on, one after the next, until the broom is so heavy that it snaps in two! What will happen next as they tumble into a bog and meet a greedy dragon?
Spot's Halloween – By Eric Hill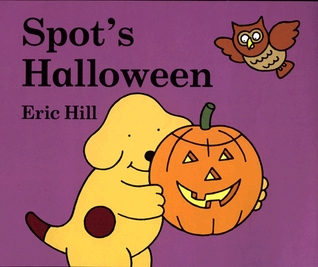 It's Halloween and Spot's friends, Tom Crocodile, Steve Monkey and Helen Hippo arrive at his house in their costumes. But what will Spot be? A cowboy, a Superpup, a hopping bunny or a wizard? The best part of Halloween for toddlers is dressing up, and the fun is all here! Spot's Halloween is an old favourite with a bright new cover and colourful backgrounds on every page.
I'm green and I'm grumpy – By Alison Lester
Who are the creatures in the dress-up cupboard? Full of surprises, this warm and funny book will delight young children as they turn the page to discover who is hiding behind each door.
The Witches – By Roald Dahl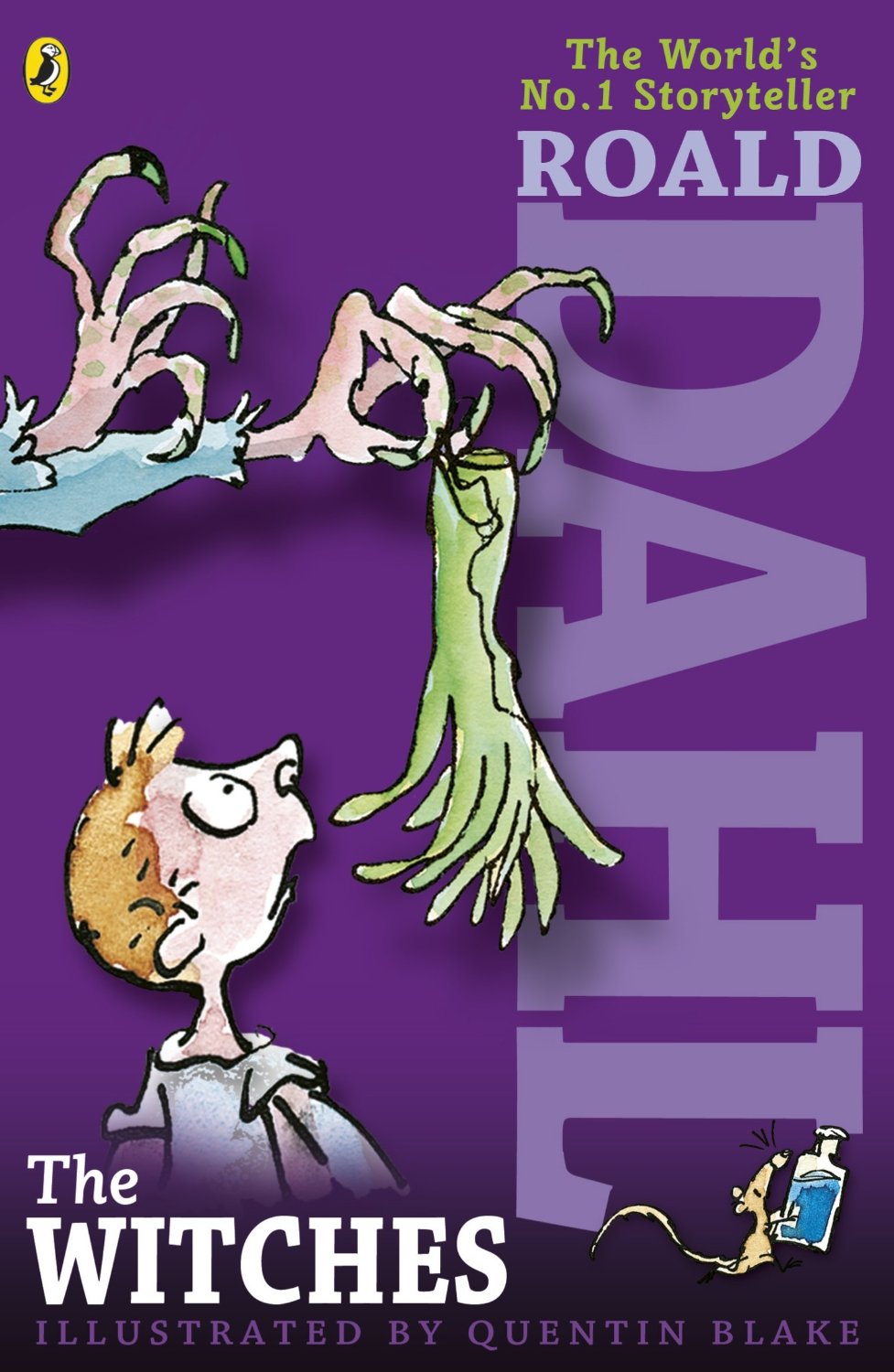 "This is not a fairy tale. This is about real witches". Roald Dahl's frightening, yet endearing book about a boy, his grandmother and witches begins with a phrase that will make kids afraid to put it down. "The Witches" is a sensational read and surprisingly insightful tale of loyalty and love.
Harry Potter – By J.K. Rowling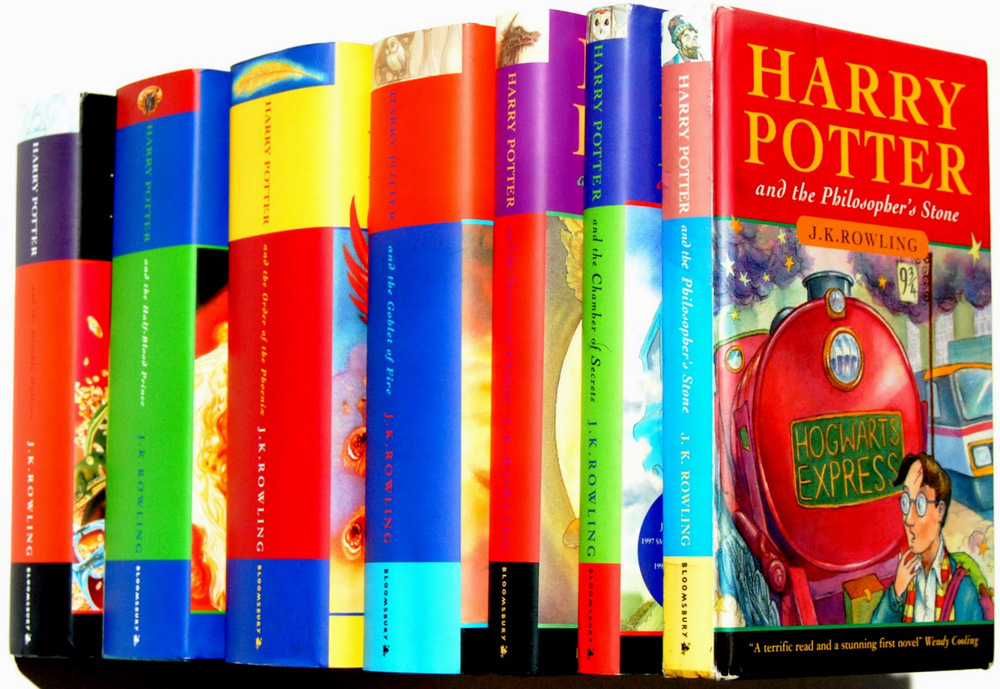 If you're unfamiliar with these books it's time to climb aboard the Hogwarts Express! The story of Harry Potter, an ordinary boy who discovers that he is really a wizard, is a thrilling tale full of magic, mystery and adventure at every turn! Witches and goblins, muggles and mudbloods – there is something for everyone in this multi award winning, international bestselling series!
Create some creepy craft…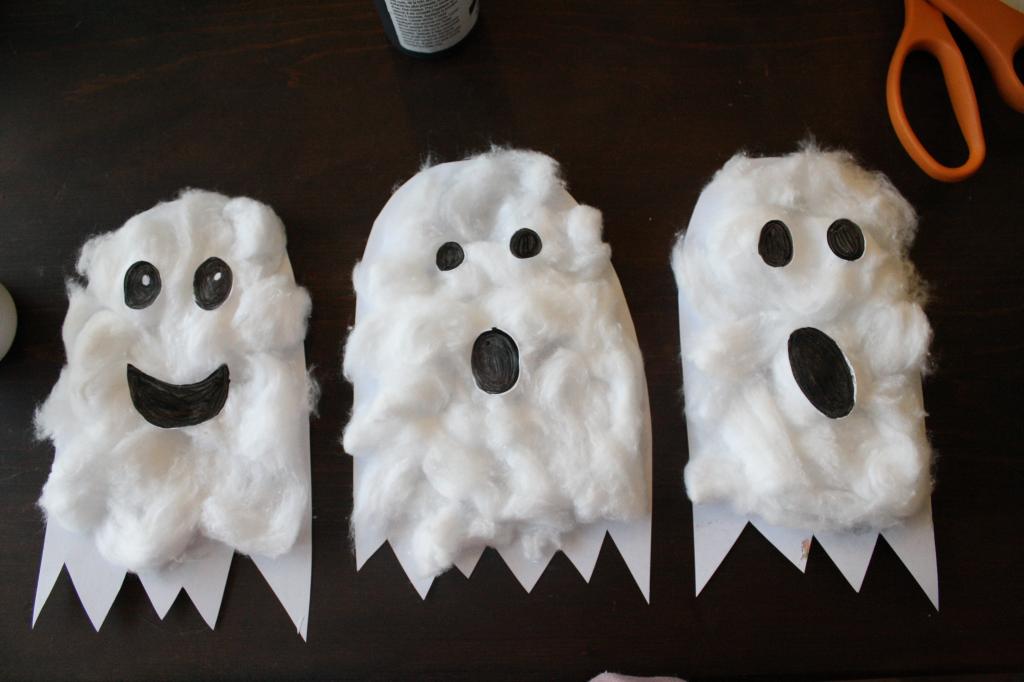 Cotton Wool ghosts:
You'll need – White paper, black paper, cotton wool buds, scissors and glue.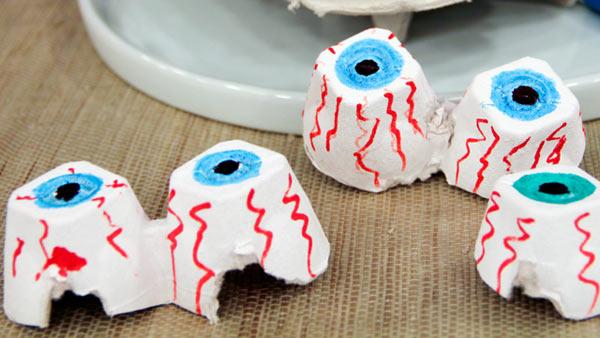 Crazy Eyes:
You'll need – An egg carton cut into pieces and textas.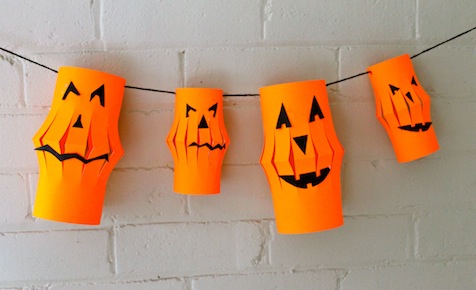 Paper Jack-o-lanterns:
You'll need – orange paper, scissors, black texta and string to hang you lanterns once you're done.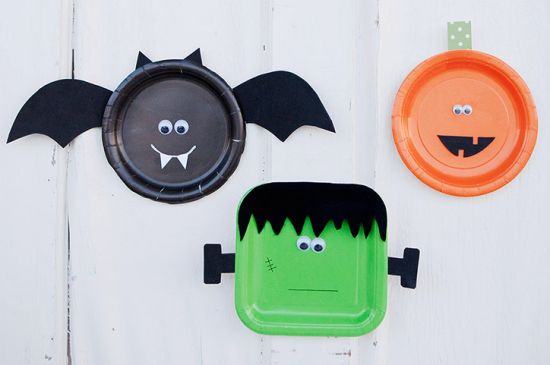 Halloween Paper Plates:
You'll need – Paint, coloured paper, stick on eyes, scissors and glue.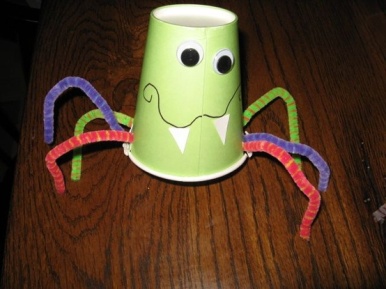 Creepy Cup Crawlies:
You'll need – a paper cup, pipe cleaners, stick on eyes and textas.
Serve up some scary snacks…
Jack-o'-lantern pumpkin pizza: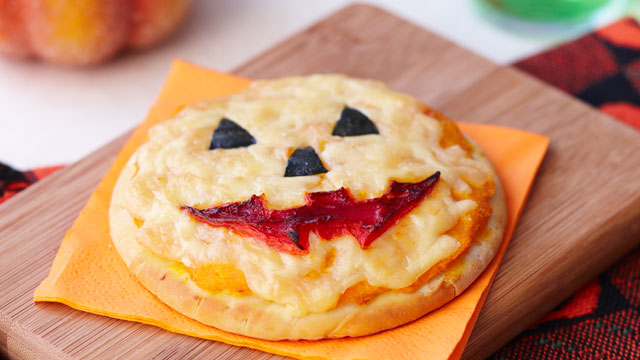 300g pumpkin, peeled, seeded, cooked, mashed
4 pieces char-grilled capsicum, drained
1 zucchini
4 mini pizza bases
3/4 cup grated tasty cheese
Preheat oven to moderate, 180'C. Line an oven tray with baking paper.
Season pumpkin mash to taste and cool.
Cut a mouth shape from each piece of capsicum. Slice on side off zucchini. Cut this piece into 12 small triangles.
Place bases on tray. Sprinkle each evenly with cheese. Arrange triangle, skin side up, on each to form 2 eyes and a nose. Place capsicum along the bottom for the mouth.
Bake 10 – 15 minutes, until golden and crisp. Serves 4.
Bandaged mummies: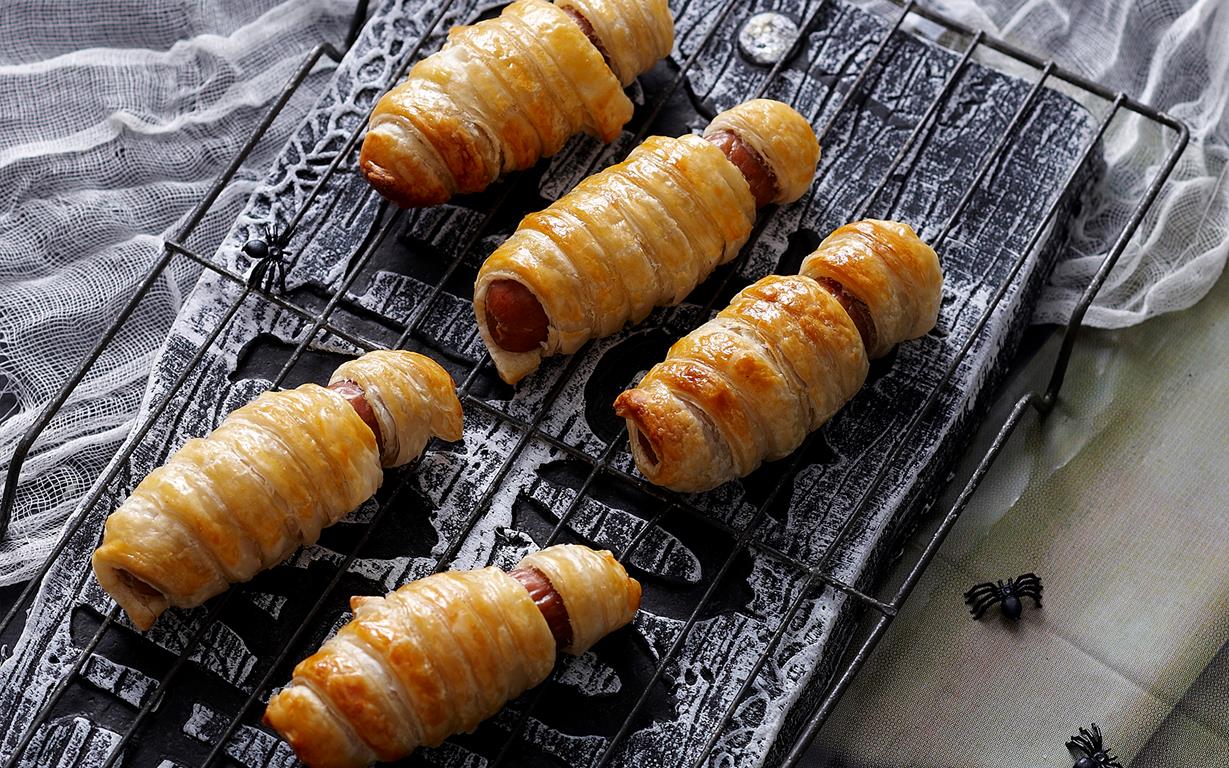 1 sheet frozen butter puff pastry
16 beef chipolata sausages
1 egg yolk, lightly beaten
tomato chutney to serve (optional)
Preheat oven to hot, 200'C. Line an oven tray with baking paper.
Cut pastry sheet evenly into 16 long strips. Wrap each strip around a sausage, leaving a gap towards the end to resemble a "mummy".
Transfer to tray. Brush with egg. Bake 15 – 20 minutes, until cooked, crisp and golden. Serve with tomato chutney if liked. Makes 16.
Eyeball Meatballs: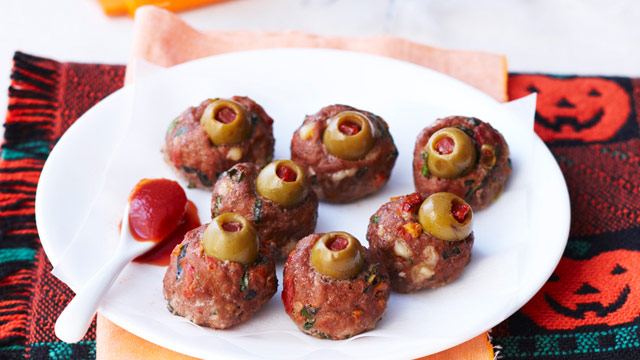 500g lean beef mince
1/4 cup grated parmesan
1/4 cup chopped semi sun-dried tomatoes
1/4 cup chopped basil
1 egg, lightly beaten
2 Tablespoons tomato paste
2 green onions, thinly sliced
24 green stuffed olives
Tomato sauce to serve
Preheat oven to hot, 200'C. Line 2 oven trays with foil
In a large bowl, combine mince, parmesan, tomatoes, basil, egg, tomato paste and onion. Season to taste and mix well.
Shape level tablespoons of mixture into balls. Arrange on trays. Press an olive into each meatball. Chill 20 minutes.
Spray meatballs with oil. Bake 15 – 20 minutes, until golden and cooked through. Drain meatballs on a paper towel. Serve with tomato sauce. Makes about 40.
Meringue Ghosts: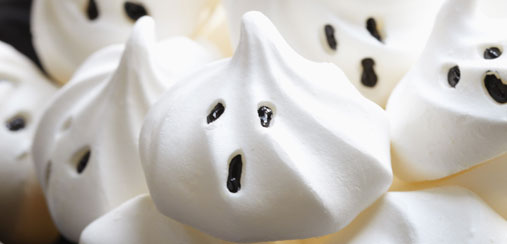 4 egg whites
2/3 cup caster sugar
1 teaspoon lemon juice
1/4 teaspoon vanilla extract
black writing gel to decorate
Preheat oven to slow, 150'C. Line an oven tray with baking paper.
In a large, clean bowl, using an electric mixer, beat egg-whites until soft peaks form.
Gradually add sugar, one tablespoon at a time, beating until sugar dissolves and mixture is stiff, thick and glossy. Beat in lemon juice and vanilla.
Transfer mixture to a piping bag fitted with a plain wide tube. Pipe onto tray. Bake 5 minutes. Reduce oven to very slow, 120'C, and bake a further 30 minutes. Cool in a turned-off oven, with the door ajar, to ensure they dry out completely.
When cool, use writing icing to decorate cooled meringues.
Frozen banana ghosts: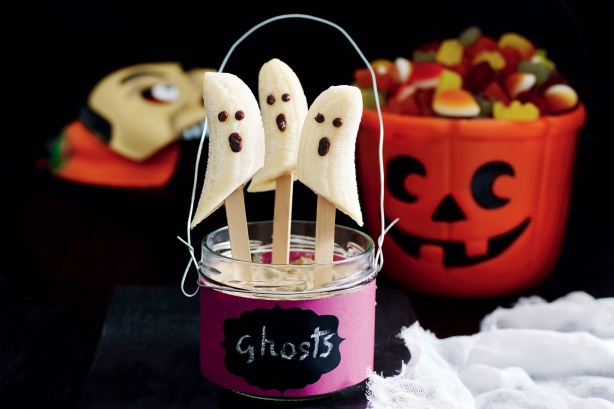 6 small ripe bananas, peeled, halved crossways
Chocolate writing icing
Iceblock sticks
Line a baking tray with baking paper. Insert an iceblock stick into the base of each banana. Place on the lined tray. Place in freezer for 4 hours or until firm.
Use the writing icing to pipe eyes and a mouth onto each banana. Makes 12.
Why not try one of these activities with your children this weekend? Let your imaginations run wild and most importantly – have fun!
Happy Halloween!
Don't forget to Like Modern Speechie on Facebook for more information and tips to help your child be the best communicator they can be!