Well there's no denying it now. Christmas is officially around the corner! And even though I've been trying to shop with my eyes closed this past month to avoid seeing all of those twinkling Christmas trees and decorations, I have finally accepted that it's time to start my Christmas List. Ugh! Where to begin? If you're anything like me, trying to find gifts for kids that aren't complete rubbish (the gift that is, not the kids!) and won't break the bank can be quite a challenge! Thankfully, Speech Pathology Australia has come to our rescue with their 2015 Book Of The Year Awards!
The Speech Pathology Australia Book of the Year Awards aim to promote quality Australian books that help children develop language and literacy skills, as well as encourage a love of reading.
Books are awarded for "Best Book for Language and Literacy Development" in the following categories:
Birth to 3 years
3 to 5 years
5 to 8 years
8 to 10 years
Indigenous Children
Each book is judged on its appeal to children, interactive quality and ability to assist in communication and literacy development. So now without any further ado…
The Winners…
Birth to 3 Years:
Snail and Turtle are Friends
By Stephen Michael King.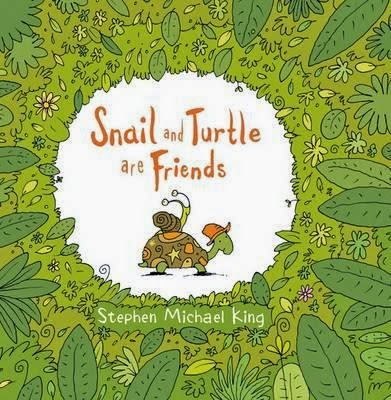 Snail and Turtle are Friends is a charming and funny story about friendship. It is an endearing story with an important message – although we all have our differences, we can still be friends. It is an engaging and age appropriate story, with a simple narrative and good story structure. The language used throughout is appropriate for the age group, with a variety of nouns, verbs and adjectives to stimulate oral language development. The story draws on familiar concepts while stimulating new ideas and imagination. The text and illustrations are cleverly interwoven, helping to develop the characters and the story's positive message. The illustrations invite interaction with the book and inspire a sense of humour. It is a story that will be enjoyed over and over again, allowing everyone to find something new to appreciate and talk about each time.
Three to 5 Years:
Teddy Took the Train
By Nick Greenberg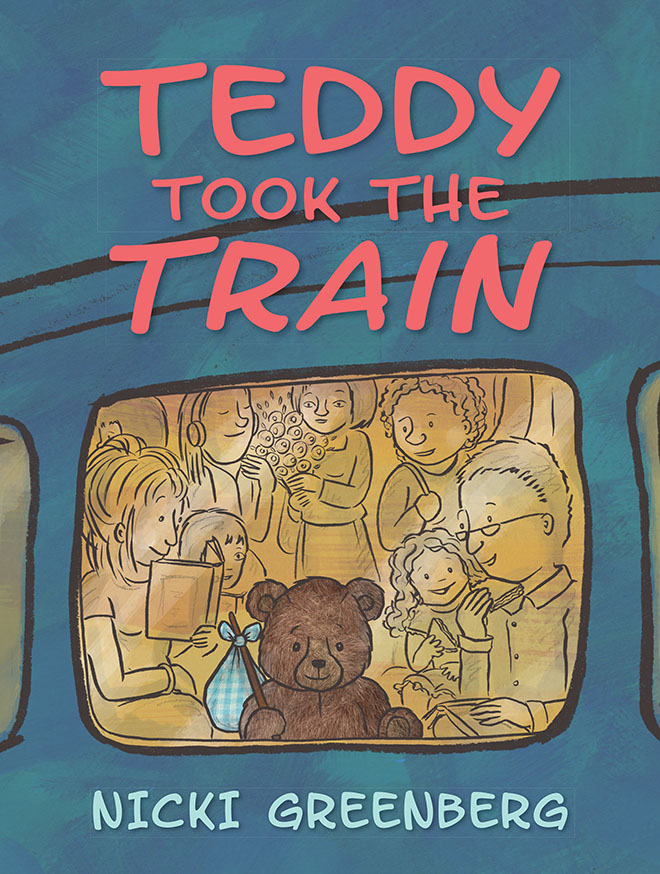 Teddy Took the Train is a gorgeous rhyming text that tells a wholly satisfying lost and found story. The story has a good narrative and structure, with a clear start, middle and end. It shows simple problem solving and has a wonderful use of rhyme. The story's rhyme is of high quality, with repeating phrases resembling the clickety-clack of a railway track – a central focus of the story. The illustrations match the story and its emotions, and provide extra talking points with young children. The story also introduces simple concepts of distance, time and living in a city. Children will easily relate to the little girl and the loss of her teddy bear.
Five to 8 Years:
Big Pet Day
By Lisa Shanahan and Illustrations by Gus Gordon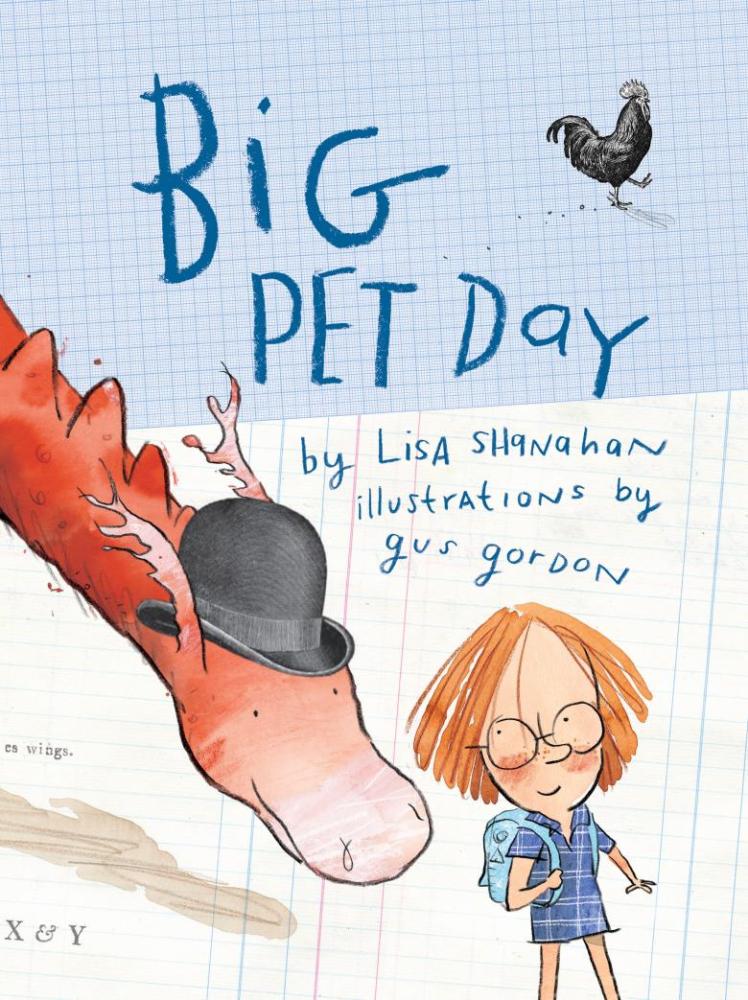 Big Pet Day is a witty story about shy and quiet Lily, and her unusual pet – a dragon. As a result, the story is thought provoking and explores ideas about one's preferences, rules, and the line between imagination and fibbing. It creates an exciting, school-based circumstance that can be talked about with children long after the story is finished. The language is descriptive, developmentally appropriate, and uses humour well. Colourful, attractive and appealing illustrations reinforce a fun tale and enhance a child's engagement with the story. The clear layout of the book adds to the attractiveness of the overall story.
Eight to 10 Years:
Plenty – A Place to Call Home
By Anada Braxton-Smith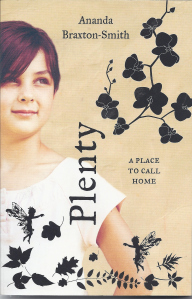 Plenty – A Place to Call Home is the story of Maddy Frank and her move from the city to a place in the country called "Plenty". The descriptive language of this story is second to none, and the theme of "moving" is something many children will easily be able to relate to. The language clearly evokes visual images with its use of metaphors. The book's characters are easy to get to know and children of 8 – 10 years can identify with their experiences. The level of description and expression of emotion is very well written and age appropriate. The story's underlining concept of belonging and resilience is very pertinent and important to the book's reading audience. The book's length is appropriate for a range of levels of readers within the 8 – 10 years age grouping.
Indigenous Children:
Silly Birds
By Gregg Dreise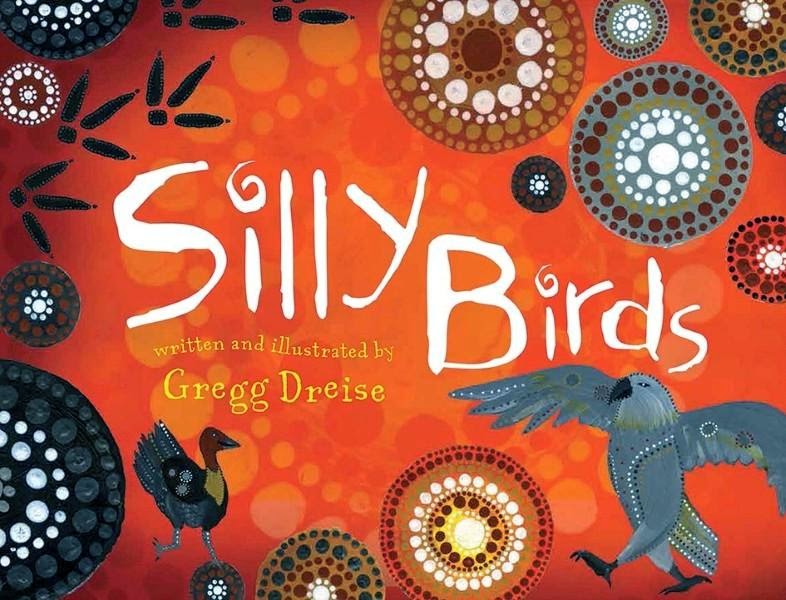 Silly Birds is a colourful picture book about "Dreamtime". It appeals to early readers with its vivid imagery that seems to jump off the page. The text is playful and accessible, and written in a bold and simple style to which children automatically relate. It teaches the simple lessons of listening to one's elders and caring for others, and deals with the important topics of Indigenous culture, land and family. Silly Birds is a great resource for parents, teachers and the young readers they support. The story allows for the development of oral narrative and higher level thinking, through its problem-resolution structure. Valuable lessons are told in a clear manner, allowing for further discussion and learning once the reading is finished.
Shortlisted Books…
Birth to 3 Years:
A River – By Marc Martin
My Lost Mob – By Venetia Tyson
Our Love Grows – By Anna Pignataro
Puddles are for Jumping – By Kylie Dunstan
Splosh for the Billabong – By Ros Moriarty and Balarinji
Summer Rain – By Ros Moriarty and Balarinji

The Very Noisy Bear – By Nick Bland
Three to 5 Years:
Bridie's Boots – By Phil Cummings and Sara Acton
I Don't Want to Eat My Dinner – By David Cornish
Mike I Don't Like – By Jol and Kate Temple and Jon Foye
Mum Goes to Work – By Libby Gleeson and Leila Rudge
Once a Creepy Crocodile – By Peter Taylor
Scary Night – By Lesley Gibbes and Stephen Michael King
Sylvia – By Christine Sharp
The ABC Book of Seasons – By Helen Martin and Judith Simpson
The Great Garden Mystery – By Renee Treml
Tim and Ed – By Ursula Dubosarsky and Andrew Joyner
What Happens Next? – By Tull Suwannakit
Five to 8 Years:
Annabel's Chewy-Gooey Birthday Cake – By Ken Williams and Karen Erasmus
Hasel and Rose – By Caroline Magerl
Howzat! – By Mike Lefroy and Liz Anelli
Lucas and Jack – By Ellie Royce and Andrew McLean
Once a Shepherd – By Glenda Millard and Phil Lesnie
Sally Snickers' Knickers – By Lynn Ward and Anthea Stead
Stories for Simon – By Lisa Miranda Sarzin and Lauren Briggs
The Cleo Stories: The Necklace and the Present – By Libby Gleeson and Freya Blackwood
The Croc and the Platypus – By Jackie Hosking and Marjorie Crosby-Fairall
Top Dog – By Rod Clement
Eight to 10 Years:
A Secret Safe to Tell – By Naomi Hunter and Karen Erasmus
Bleakboy and Hunter stand out in the rain – By Stephen Herrick
Kitten Kaboodle Mission 2: The Lightening Opal – By Eileen O'Hely and Heath McKenzie
Loyal Creatures – By Morris Gleitzman
Meet Douglas Mawson – By Mike Dumbleton and Snip Green
Roses are Blue – By Sally Murphy and Gabriel Evans
Run, Pip, Run – By J.C Jones
Stand Up and Cheer – By Loretta Re
The Beach they Called Gallipoli – By Jackie French and Bruce Whatley
Truly Tan: Freaked – By Jen Storer and Claire Robertson
Zobi and the Zoox – By Ailsa Wild, Brony Barr, Dr Gregory Crocetti and Aviva Reed
Indigenous Children:
Alfie's Big Wish – By David Hardy
Come Count With Me – By Marika Wilson
Deadly D and Justice Jones – Rising Star – By Scott Prince and Dave Hartley
Emus Under the Bed – By Leann J Edwards
Kick with My Left Foot – By Paul Seden and Karen Briggs
Our Island – By Alison Lester, Elizabeth Honey and the Children of Gununa
The Girl from the Great Sandy Desert – By Jukuna Mona Chuguna, Pat Lowe and Mervyn Street

The Lost Girl – By Ambelin Kwaymullina and Leanne Tobin
Hopefully this list will inspire you to share some of these wonderful stories with someone special. Happy reading!
Don't forget to Like Modern Speechie on Facebook for more information and tips to help your child be the best communicator they can be!